---
Key Property Investment Terms You Should Know
Appraisal
The process of developing an opinion of the value of a given property.
Capital Gains Tax
A tax on the profit one has made when they sell something that has increased in value. It only applies when an investor sells their asset for a price that is higher than their initial purchase price. Not all countries implement a capital gains tax, and most have different rates of taxation. Independent financial advice is always recommended to properly assess your personal circumstances.
Deposit
A portion of funds that are used as security or collateral when renting or buying property.
Equity
The current value of a property, subtracting any outstanding mortgage or other charges held over that property.
Handover
When a property is handed over from the developer to the owner. This process includes snagging (see below), inspection, certification, registration and everything required to ensure the asset is ready to let.
Lease
A contract by which the owner lets their property to a tenant for a period of time in return for a periodic payment.
Loan-to-Value ratio (LTV)
This term is commonly used by lenders, i.e. banks and building societies, to represent the ratio of the first mortgage loan as a percentage of the total appraised value of a property. The higher the LTV ratio, the riskier the loan is for a lender.
Off-Plan
The selling or purchasing of a property before the property is built and when only the plan is available for inspection.
Rental Yield
A figure used to express how much income a property can be expected to generate in relation to the investment cost. The gross annual rental yield for a property is determined by calculating the annual rental income as a percentage of the purchase price. For instance, if an apartment was purchased for USD200,000 and the owner receives USD10,000 in annual rent, the gross annual rental yield would be 5%.
Snagging
The process of checking a new building for minor faults that need to be rectified.
---
Should You Invest in Commercial or Residential Property?
People will always need a place to live, and this factor alone makes residential property a more stable investment. If you choose your area wisely, a consistent pool of potential tenants guarantees strong demand.
Additionally, if the location has been carefully considered, capital growth can be good for residential property, too. Supply in many markets, such as larger cities in the UK or their surrounding suburban areas, is frequently outweighed by demand, putting upward pressure on housing prices.
Such areas typically offer a decent pool of properties to choose from, and often investors have greater choice for residential properties as compared to commercial real estate.
Financing for mortgages can be easier and more straightforward for those investing in residential property, and start-up costs are generally quite low.
Residential property investment also offers a greater level of familiarity for potential investors and requires less experience, as many investors have either purchased or rented a residence at some time. While gains could be less, these investments are generally considered to be more stable, particularly in a down market.
---
Should You Invest in a Ready-Made or an Off-Plan Property?
One of the most obvious factors in buying off-plan property is that you can need to trust floor-plans, blueprints and artist impressions to know how the product will look. For this reason, off-plan properties generally work better for buy-to-let investors as opposed to owner-occupiers, as whether the property ends up how one envisions it is less of a concern for those looking to rent the property out as soon as it's completed.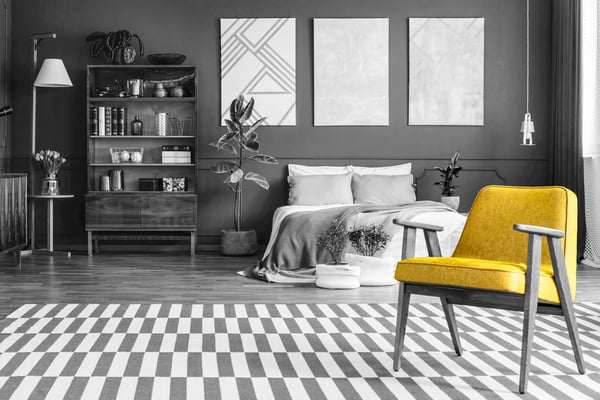 With off-plan properties, it is important to research who you are buying from and the developer's track record. Buyers must have confidence in a project and the developer behind it, as there is a possibility that issues can arise between plan and completion.
IP Global carefully select projects from developers we trust, and for many projects, we commit to the project by underwriting the same properties that we offer to our clients.
The significant advantage of investing in off-plan property is that it can be less of a financial burden for investors. Once you have the money for a deposit, further payments may not be needed for some time, and payment plans can be attractive and flexible, giving the purchaser time to save, without having to make substantial payments upfront.
Multiple payments of smaller amounts can allow investors to purchase a property that they may not have been able to afford as a ready-made property, as more capital would have been required upfront.
With off-plan investments it's beneficial to get in early. Not only does this give the investor the opportunity to take the pick of the properties within a development, securing the best space or superior views, but generally the first round of buyers will get a better deal financially.
While rental income on off-plan properties must wait until completion, capital gains tend to be higher, as long as the area, facilities, amenities, developer and the price are all right.
In comparison, buying a ready-made property means the investment costs are typically higher, requiring a larger down payment, usually upfront when compared to purchasing an off-plan investment. Generally, capital appreciation is lower, though this depends on the market.
There can be other associated costs with buying ready-made properties. With older pre-owned residences, upgrades may be needed before they are ready for the rental market and maintenance costs are often higher.