We take a look at the world's property markets and rate the cities that we are currently focusing our research and investment resources on.


Investing
Manchester
Affordability Ratio: 4.6
Northern Powerhouse vision continues to drive positive market sentiment

Greater Manchester's population of 2.8 million (3) has grown by 6.8% since 2015 (2)

Price growth forecast to increase 22.8% from 2018 to 2022 (2)
Manchester boasts the largest development plans and highest GVA at GBP16.1 billion of the six UK cities within the Northern Powerhouse scheme. With rapid growth taking place, the urban land values in Manchester rose 24% in 2017, compared to the 4% national average (1). Consequently, house prices are on the up, with an 8.6% increase recorded from Oct 2016-Oct 2017, over double the 4.2% national average (1). Rents are forecast to increase 16.5% from 2018 to 2022 (2). Healthy gross rental yields of up to 5.6% were recorded at the end of 2017 too, driven by a large working age population and a 51% graduate retention rate from the city's 105,000 students.
(1) Savills; (2) JLL; (3) ONS
---
Birmingham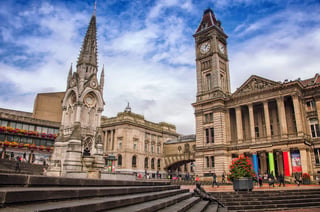 Affordability Ratio: 4.6
A growing population which will rise by 171,000 to 1.3 million by 2039

Price growth forecast to increase 18% from 2018 to 2022 (1)

Rental yields of 4.25% recorded for prime property in January 2018 (2)
The UK's second largest city and home to the UK's largest concentration of businesses outside of London, Birmingham is growing and drawing new residents to the city with its attractive house prices. With a GBP127 million investment improving connectivity (6) and the expansion of the financial services and legal firms, opportunities in Birmingham are growing. The number of people living in Birmingham will rise by 171,000 to 1.3 million by 2039 – this means nearly 100,000 households will be added over the next two decades. In order to meet this demand, the city will need to construct 3,577 new homes a year. Average asking rents have increased by 23% since 2009, which equates to an average growth of 3% per year, outpacing the wider midlands area. This level of rental growth is expected to continue in the coming years, with average asking rents estimated to grow by an additional 14.7% by 2021 (1).
(1) JLL; (2) Knight Frank; (3) Colliers
---
Liverpool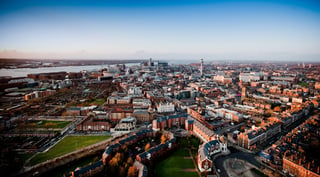 Affordability Ratio: 4.3
A Northern Powerhouse city and the second largest regional economy in the north

Employment has risen by 3 million since 2010, while unemployment is the lowest since 1975 (4)

19.3% house price growth forecast from 2018 to 2021 (1)
Liverpool's economy is booming at a faster pace than the rest of the UK, thanks in part to the significant investment the city has experienced over the last ten years, including the GBP5 billion Liverpool Waters that will revitalise the city's prime waterfront area. Liverpool is also one of the UK's best performing property investment locations with average rental yields of 6.2% (4). Since 2015, house prices have increased 14%. Rents are also on the up, with predictions of 17.6% growth from 2018 to 2021 (1). With two thirds of homes in the city being privately rented, the rental marketing will continue to grow, especially considering the city's student population of 70,000 and 100,000 new jobs expected to be created by 2040 (2).
(1) JLL;
(2) Liverpool City Councilr;
(3) ONS;
(4) Property Reporter
---
london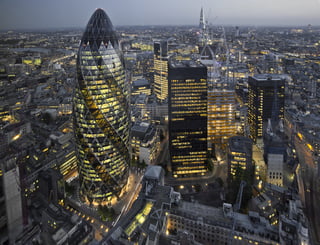 Affordability Ratio: 8.5
London's population has grown 7% from 5 years ago to 8.8 million, and is projected to reach the 10 million mark by 2031 (2)

Low interest rates and FX advantage are driving foreign investment in the short to medium term

From 2018 to 2021 prime central London housing prices are expected to appreciate 15.2% (1)
London continues to be one of the world's leading business and commerce capitals, and a degree of confidence is returning to the market despite Brexit. London is also still amongst the most attractively-priced alpha cities, and remains one of the most liquid. Infrastructure developments such as Crossrail are transforming the city, with the 5-year rental growth of areas within the commuter belt expected to increase 8.2% against the London average of 7% (3). A rapid increase has been recorded in the privately rented sector due to lifestyle shifts and budget constraints of London's residents. PwC forecasts an additional 1.8 million homes will be privately rented by 2025, and JLL forecasts a further 16.4% rental growth in Greater London between 2018 and 2021 (1).
(1) JLL;
(2) Demographia;
(3) CBRE
---
leeds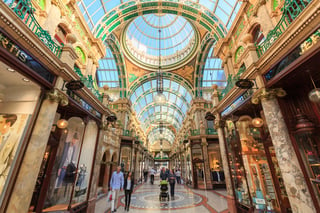 Affordability Ratio: 4.3
Leeds's economy is worth GBP18 billion, a 40% growth in the last decade

19.9% house price growth forecast from 2018 to 2022 (1)

Fastest growing private sector in the UK with over 6% annual job growth
Leeds is the largest economy in the UK outside London and generates 5% of the country's economic output. 18.8% rental growth is forecast between 2018 and 2022. This is driven by a 65,000 student population and the city's booming industries, which has resulted in 6% annual job growth in the private sector. There is also a massive supply shortfall - the region needs 90,000 units to be delivered by 2021, but only 60,000 units are in the development pipeline, creating a shortfall of 30,000 homes. With willing renters and buyers and an economy which, according to Cambridge economics, is well-placed to grow and showing all signs of a strong future, the only element missing is supply.
(1) JLL
---
DUBLIN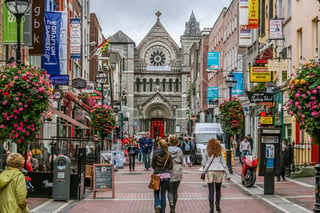 Affordability Ratio: 4.8
Population of 1.17 million as of 2016 (1)

Europe's fastest growing economy since 2014 (2)

Ranked 7th in PwC's Emerging Trends in European Real Estate (3)
Ireland's economy has finally shrugged off the challenges posed by the economic crisis and has returned to consistent and sustainable economic growth since 2012. As Ireland's capital and Europe's fastest growing economy for the past four years, Dublin is increasingly on the radar of international investors. As the home to the European headquarters for many of the world's leading companies such as Google, Facebook, LinkedIn, Twitter, and Microsoft, the appeal of investing in Dublin's residential market is underpinned by the city's commercial and economic success (4). In line with recovery, house prices for Ireland and Dublin have rebounded by 71.6% and 88.1% respectively since 2013 (1). As capital growth levels are expected to reach 8-10% in 2018, and return to pre-crisis levels by 2020, this is a market that shows great promise this year for investors.
(1) Central Statistics Office, (2) Central Bank of Ireland, (3) PwC and Urban Land Institute, (4) Knight Frank
---
BERLIN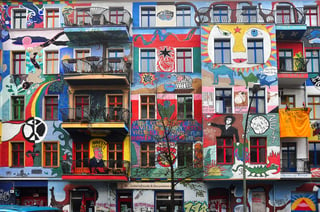 Affordability Ratio: data unavailable
The population in Berlin increased by over 300,000 between 2005 and 2016 (1)

Almost 400,000 new residents expected by 2030 (2)

House and apartment prices were up 10% year-on-year in 2017 (3)
Berlin continues to present itself as a promising destination for property investors. As the population grows, the economy is becoming more dynamic - cementing its reputation as the main start-up hub in Europe. Berlin-based startups attracted over EUR2 billion in venture capital investment in the first half of 2017 alone (4), whilst the unemployment rate currently sits at 8.8% (6). With a strong, prosperous economy, growing population, and sluggish new construction activity, the housing market is structurally undersupplied with an estimated backlog of over 80,000 units. Furthermore, there is requirement for an additional 20,000 new unit completions per year up until 2030, and with annual completions of between 12,000 and 15,000 for 2017, this supply and demand imbalance looks set to remain for the foreseeable future (5).
(1) CBRE;
(2) Belin-Brandenburg Statistics Office;
(3) Deutsche Bank;
(4)thelocal.de (5) JLL – Berlin Residential City Profile H1 2017; (6) statistic.arbeitsagentur.de
---
FRANKFURT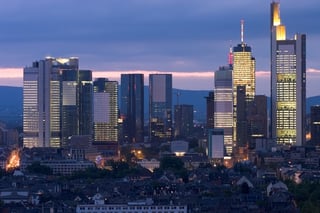 Affordability Ratio: data unavailable
By mid-2017 736,200 people were living in Frankfurt, an increase of 64,300 since 2009. The population is expected to rise to 750,000 by the end of 2018 (1)

15% increase in the workforce since 2009

House prices increased by approximately 55% between 2009 and 2017 (1)
An economic powerhouse and the financial hub for both Germany and continental Europe, Frankfurt is vying to take up London's mantle when the UK leaves the common market. Frankfurt also offers a very high-standard of living, which has been attracting 8,000 new inhabitants per year. This, coupled with insufficient levels of housing construction, has created a significant imbalance between supply and demand in the housing market. Demand has continuously outstripped supply, leading to a backlog of 50,000 units as of January 2018 (1). This has had a profound effect on both the sales and rental markets. In 2017 alone, existing and new apartment prices experienced 15% and 17% increases respectively year-on-year while rents for re-let apartments also rose strongly at 8% (1).
(1) Deutsche Bank
---
LISBON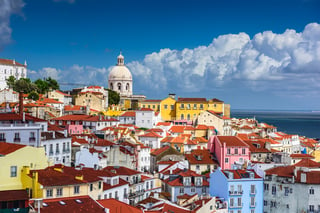 Affordability Ratio: data unavailable
Last year, the Portuguese economy saw its fastest growth since 2000 (2)

The country has had the steepest decline in unemployment across the EU over the past 5 years (3)

Lisbon has achieved an astonishing growth rate in both capital and rental values
The Portuguese economy expanded by 2.5% from a year earlier in Q3 2017, following a 3% expansion in the previous quarter (2). The economy is expected to grow by 2.6% in 2017, up from the 1.5% growth in 2016, recording the highest growth since 2000. Aside from fundamental factors supporting the property prices, government policies including the Golden Visa Program, Non-Habitual Tax Regime and New Lease Law play a substantial role in boosting the real estate market. House prices in Lisbon increased by over 21% year-on-year in Q3 2017, and the five-year capital growth in the city stands at an impressive rate of 64% from 2012 to 2017 (3). Over the same period, the annual and five-year rental value achieved an astonishing 20% and 50% growth, respectively (3). On the back of a positive economic outlook and increasing interest from foreign investors in conjunction with limited new supply, JLL is forecasting the residential market in Lisbon to gain a further capital 19.2% appreciation and another 27.3% rental growth over 2018-2022 (4).
(1) Numbeo;
(2) INE;
(3) Confidencial Imobiliario;
(4) JLL
---
BANGKOK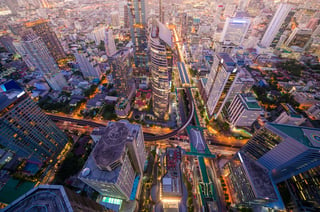 Affordability Ratio: data unavailable
Bangkok is the most visited global destination (2)

Bangkok contributes to approximately 52% of Thailand's total GDP (3)(2)

The population has increased by nearly 3.1 million since 2000, and is projected to grow by another 22% by 2030 (4)
With sound economic foundations and a fast growing tourism industry, the Bangkok residential market has witnessed a strong demand from both domestic and foreign buyers. The disposable income in Bangkok is twice as high as the rest of the country (3), which leads to much stronger purchasing power in the region. The demand from foreign buyers is mainly from Asian countries, of which Mainland Chinese buyers dominate (5). The strong demand puts an upward pressure on house prices, and has led to 16% growth in the past 5 years (6). Furthermore, the extension of mass transit routes in Bangkok will put an added pressure on future house prices with Knight Frank forecasting property values to increase between 5-7% in 2018 (5). Rental yields are healthy and attractive too, recording an average of 4.7% in 2017 (7).
(1) Numbeo;
(2) Mastercard;
(3) Euromonitor (4) UN; (5) Knight Frank; (6) Frederal Reserve Bank of St. Louis; (7) JLL

---

Exploring
HAMBURG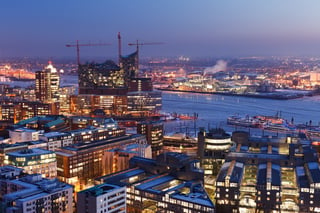 Affordability Ratio: data unavailable
Apartment prices have risen by more than 70% since 2009 (1)

USD15 billion regeneration of Hamburg's HafenCity – the largest in the EU to date

Further capital and rental growth expected for 2018 (1)
With 1.86 million residents, Hamburg has the second largest population of all major cities in Germany. Conversely, Hamburg also has one of the lowest population densities with 2,464 people per square kilometre (2). The real estate market is Hamburg is characterised by comparatively strong construction activity and a stable population. Rental rates for re-let and newly let apartments were up 4.8% and 3.7% respectively in 2017 (1). With a vacancy rate of 0.6%, and both capital and rental growth expected for 2018, this is a city we will continue to monitor closely going forward.
(1) Deutsche Bank, (2) CBRE
---
D
ü

SSELDORF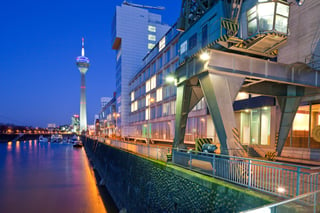 Affordability Ratio: data unavailable
Population of 635,704 (1)

Apartment prices up 81% between 2009 and 2017

Healthy economy with a current unemployment rate of 7.1%
Düsseldorf has the second smallest population of all major German cities, and a population density of 2,900-3,000 people per square kilometer. The vacancy rate of 1.5% is very low when compared internationally and displays a heightened level of demand (1). Employment levels have also increased by 13% between 2009 and 2017 reflecting a robust economic environment. Düsseldorf is expecting an increase of 40,000 new households bringing the total to 380,000 by 2040 (2), and is a market we will continue to monitor closely.
(1) CBRE, (2) Deutsche Bank
---
NEWCASTLE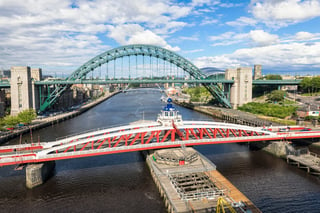 Affordability Ratio: 4.4
Named the UK's happiest city for providing the best quality of life

Highest average rental yields in the UK (3)

Ranked as the best connected city in the UK, outside of London
Newcastle's economy is driven by a thriving digital industry which accounts for 40% of all business, employs more than 27,000 people and is worth more than USD14 billion to the local economy (1). The city also attracts a large student and graduate population which has led to a highly educated workforce that attracts global brands (1). Over the last 13 years, the number of rental properties entering the market has increased by almost 60%, with 22,000 homes and apartments now available in the city. Newcastle has the highest average rental yields in the UK as well as access to homes that cost 40% less than the national average (3). The average occupancy rate for rental property in Newcastle currently stands at more than 95%, with City Council warning that there will be a shortfall of almost 16,500 homes for rent in 2030 if development fails to keep up with current demand levels.
(1) Prinvest.uk; (2) Demographia2; (3) Knight Frank
---
SEATTLE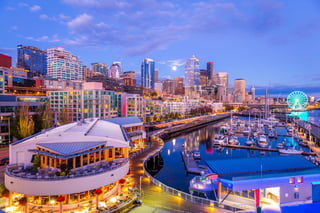 Affordability Ratio: 5.5
The fastest growing major city in the US, with a 3.1% annual population growth rate in 2016 (2)

A strong labour market with low unemployment rates and enormous job opportunities

Fastest-growing home prices in the US since September 2016 (2)
Seattle had the fastest one-year population growth rate among the 50 most populous cities in the US in 2016, at 3.1% (2). The city had a net gain of nearly 21,000 people from mid-2015 to mid-2016 (3). The influx of young educated talents drawn by the enormous job opportunities also plays a significant role. There are a quarter of a million technology jobs in the state of Washington, 90% of which are located in the greater Seattle area (4). The booming tech market in Seattle will continue to support the demand for housing from the young talents. Additionally, following a recent 15% tax imposed on foreign property buyers in Vancouver, Chinese real estate investors are flocking into the neighbouring city of Seattle. According to Forbes, Chinese buyers now make up more than half of the buyers in the city's most popular neighbourhoods (4). As a result of strong demand from both young professionals and international buyers, Seattle saw a 12.7% year-on-year price increase in 2017 and 62.7% increase over the past 5 years (5). Forbes forecasts Seattle will maintain growth for the foreseeable future (6), and Realtor.com predicts the city to appreciate by 6.2% in 2018 (7).
(1) Demographia; (2) Yahoo Finance; (3) Seattle Times; (4) Forbes; (5) S&P Dow Jones Indices; (6) Forbes; (7) PDX Listed
---
PORTLAND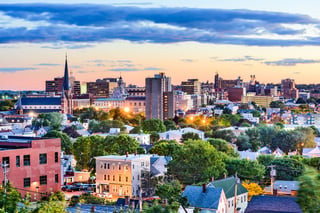 Affordability Ratio: 5.5
Forbes ranked Portland the No.1 city for business and careers in the U.S. in 2017 (2)

5% capital appreciation is expected in 2018

A number of top corporations have a large local presence in Portland
Portland topped the annual Forbes list of the Best Places for Business and Careers in 2017, based on a strong economic outlook and the area's talent surge. The recent influx of educated young adults has been a boon to the local economy, with household incomes up 4% annually since 2011 and unemployment falling below 4% from the peak of 11.3% in 2009 (2). Companies with a large local presence in the Portland metro area include Nike, Intel, Boeing, eBay and Google, which are benefiting from the 36 universities and 150,000 college students within 50 miles of the city centre (2). In the meanwhile, the supply in the city remains low, leading to a severe supply and demand imbalance. Consequently, house prices in Portland increased by 9.3% in 2017 and 56.8% from 2012 to 2017 (3). Supported by continued low supply and strong demand from millennials for the foreseeable future, house prices in Portland are forecast to appreciate by 5% in 2018.
(1) Demographia; (2) Forbes; (3) S&P Dow Jones Indices; (4) PDX Listed
---
UNDER INVESTIGATION
PARIS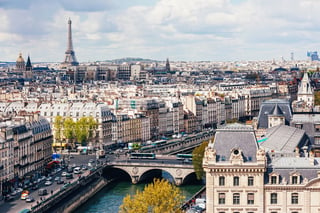 Affordability Ratio: data unavailable
The French economy registered its strongest pace of expansion since Q2 2011 (2)

Unemployment rates are the lowest in over 5 years (2)

Paris is poised to top the global prime residential market in 2018, with 9% capital growth (4)
The Paris property market, especially its prime segment, is benefiting from an improved economic outlook and improved confidence as a result of the election of President Emmanuel Macron. The French economy grew 2.3% year-on-year in the third quarter of 2017, following a 1.8% expansion in the previous period (2), the strongest since Q2 2011. Supported by strong economic fundamentals, Paris has recorded impressive growth since mid-2016. Apartment prices in Paris jumped by 7.8% year-on-year in the third quarter of 2017, doubling the growth of the national rate in France over the same period (3). Looking ahead, Knight Frank is forecasting Paris to lead the global prime residential market in 2018, outshining the decade-long best performers such as London and New York, achieving a growth rate of 9% in a single year (4).
(1) Numbeo;
(2) Trading Economics;
(3) Reuters;
(4) Knight Frank
---
ISTANBUL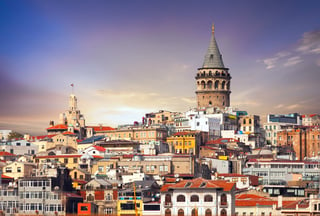 Affordability Ratio: data unavailable
Istanbul's economy accounts for approximately 40% of Turkey' economy (2)

Tremendous urban transformation is underway, including a new railway and airport (3)
The residential market in Istanbul is gaining appeal on the back of strong economic growth, massive urban transformation throughout the city and government support (3). The economy grew 11.1% year-on-year in Q3 2017, reporting the strongest pace of expansion since Q3 2011 (4). The city has consistently stood out globally in terms of its endeavor in expanding infrastructure (2). A few of the megaprojects in the city include the inter-city High Speed Railway and the new Istanbul airport, which is expected to be completed in 2018. The government policy which grants citizenship to foreigners purchasing property worth at least USD 1 million also plays a role in supporting the residential sector. According to the Central Bank of Turkey, house prices in Istanbul rose over 7.8% year-on-year in October 2017 (5).
(1) Numbeo;
(2) Invest in Istanbul;
(3) PwC;
(4) Trading Economics;
(5) Central Bank of the Republic of Turkey